Great American Songbook
Broadway Show Tunes
Forties to Seventies
Spiritual
Italian Opera
Country and More
BOOK NOW!
Corporate Events
Retirement Communities
Private Parties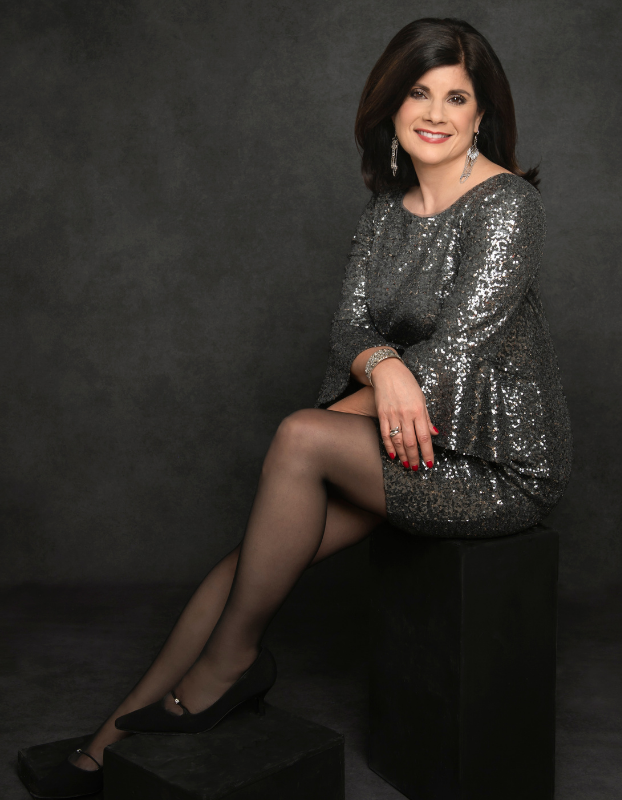 Corporate Events
Whether it's a holiday party or a corporate event, employees will appreciate Pamela's beautiful voice and personable, entertaining talent. 
Call for Rates!
Retirement Communities
Residents delight in hearing many tunes they are familiar with and have a wonderful time reminiscing.
Book Now!
Private Parties
Make your special parties more memorable for your guests! They will be impressed with Pamela's entertainment.
Schedule Now!
Pamela Cohen Music Videos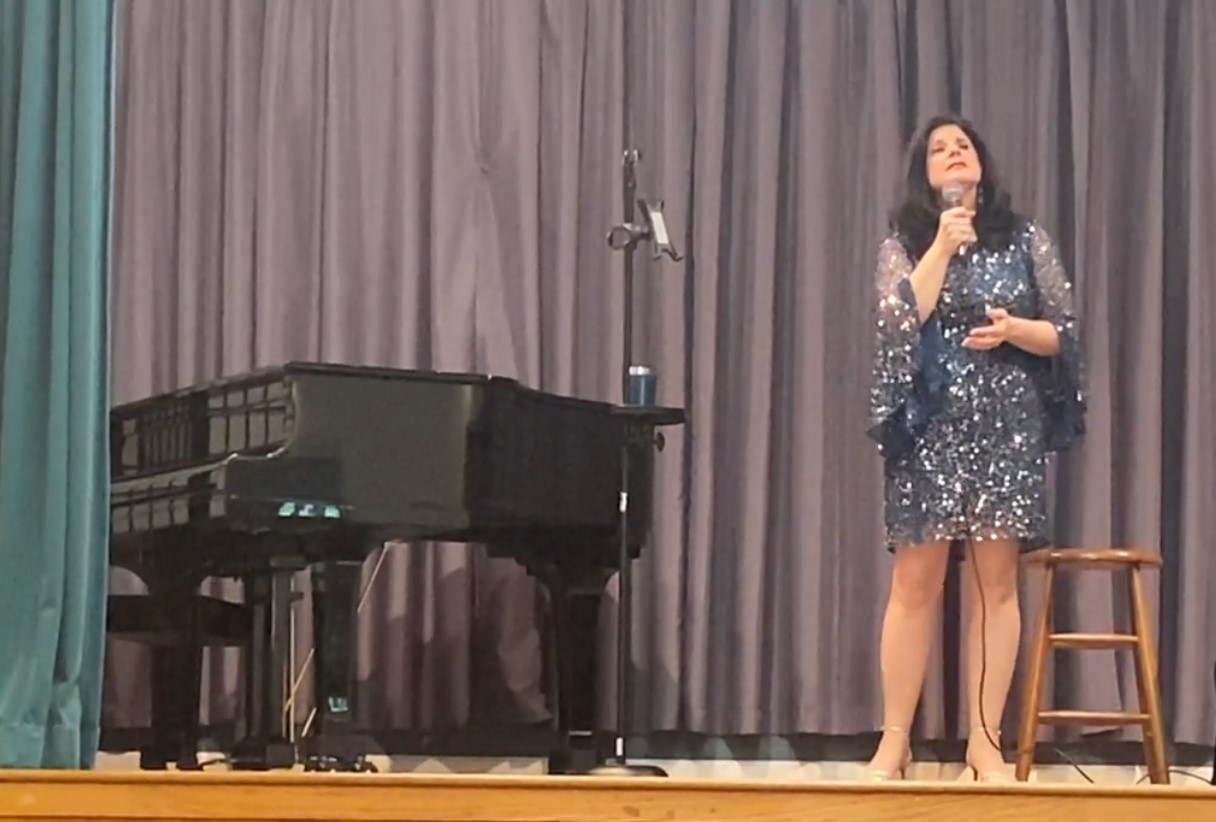 Click on the song titles below for more videos!
MAKE YOUR SOUTH FLORIDA EVENT OR PARTY MEMORABLE AND OUTSTANDING
Contact Pamela Cohen
Mezzo-Soprano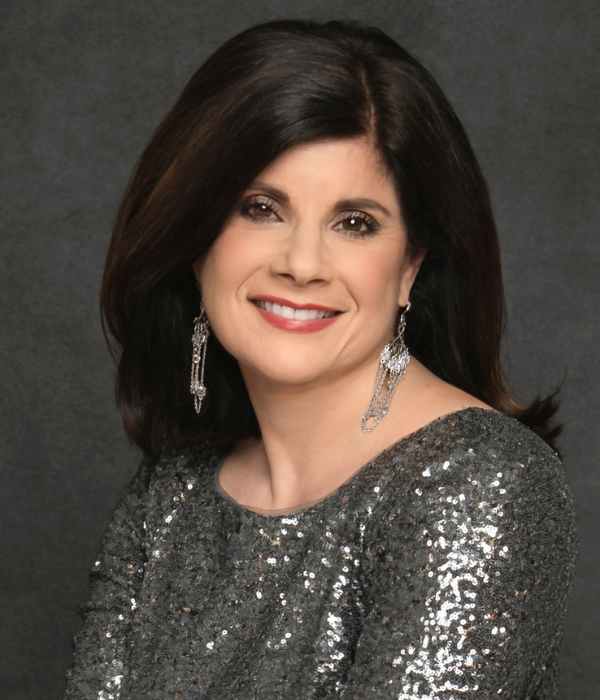 Pamela received an Orchid Award for the state of Ohio for Excellence in Acting in a Comic Role for her portrayal of Portia in the Cincinnati Music Theater's production of Cinderella at the Cincinnati Aronoff Center Jarson Kaplan Theater.
About Pamela Cohen
Pamela Cohen is a charismatic and passionate singer who possesses a powerful vocal range that shows in every command performance!  Originally from Cincinnati, Ohio, and now based in South Florida, Pamela embraces her musical history roots and enjoys performing in many styles.
Pamela is a mezzo-soprano who was discovered at age 13 and began singing at the internationally known Cincinnati Conservatory of Music.  Following this opportunity, Pamela was accepted to the highly competitive Interlochen National Music Camp based in Michigan.  At the University Of Cincinnati, Pamela earned her Bachelor of Arts Degree in Psychology with a minor in music.  This has given Pamela the unique advantage of understanding and interacting with her audiences.
Pamela brings happiness and joy to all who are blessed enough to experience her performances. In addition to her one woman show, "Sincerely Yours," other achievements have been many.  They include:
Singing with many professional bands, including the famous Dinah Shore Band (Burt Farber's Orchestra).

Leading roles in musical theater.

Performing for numerous national charities and fundraisers.

Creating special, small venue performances during COVID-19.
Sincerely Yours incorporates Jazz Standards, Broadway Musical Show Tunes, Popular Hits from the 1940's to 1970's, Spiritual, Italian Opera, Country and other genres.  Pamela can even customize a show for any venue (from intimate gatherings to thousands).  Be sure to book Pamela Cohen of Sincerely Yours for corporate events, retirement communities and private parties.
Let's Hear It from the Audience!
"I have had the experience of hearing the voice of Pamela Cohen many times. Pamela's voice is fantastic and reaches multi ranges. She also exhibits classy renditions when she is performing. As a professional in the business for many years, I feel Pamela's voice and stage presence ranks with many top performers. Besides having an excellent voice, I also enjoy her performance. Not many singers have that quality. She has performed at Abbey Delray, an adult facility in Delray, Florida, where I watched some of her performances. I would recommend anyone to see her wherever she is performing. It will be worth your time, money, and travel. I have watched and reviewed many major performers, and Pamela fits right into that group."
 LCR
New York; Hollywood, California; South Florida
"We are grateful to have Pamela Cohen as one of our clients and now as a friend too! I had been previously watching all of her posts on Facebook, reading all about her angelic voice and how amazing she sounds! I was very much looking forward to when we are given the opportunity to actually hear and see her perform. Well, imagine how excited we were when my husband, John, and I were invited to hear her sing for all of the residents at the very beautiful Allegro Independent Living community in Parkland, Florida. I don't know what we enjoyed more… watching all of the smiles on all of the residents' faces as Pamela sang so beautifully or the facial expressions and powerful emotions that she put into every song she sang for all of us! Pamela is classically trained and has been singing for many private parties, corporate events, etc., for years, so we felt extremely blessed and grateful that we finally got the opportunity to hear and experience the musical talent of the very lovely and gifted singer. She is a truly remarkable, loving, kind woman who is adored and appreciated by so many people! This is one unforgettable showstopper…PAMELA."
Lady Ashley
LadyAshleyPartyPlanning.com
"Pam has been our most requested performer at our senior independent living building for many years. Whenever Pam is scheduled to perform here at Embark at Lake Worth, it is the most attended event of the month…every month!  Whether it is Broadway Show Tunes, Opera or Jazz, her beautiful melodic Soprano lyrics fill up a room followed by big smiles and rousing applause. Our residents love Pam's show so much that we have her booked monthly for the entire year." 
Jan Bressler
Executive Director
Embark at Lake Worth
"Grace, Goodness and a Gorgeous Voice just begin to describe Pamela Cohen. Every year we invite a local singer to perform the national anthem at our event to raise awareness and money for Alzheimer's. This past year, in front of over a 1000 guests, Pam stunned us all into silence, as she mesmerized us with her performance. With such a sweet disposition, Pam was a pleasure to work with all the way through. We are so grateful for the generous donation of her time and energy as well as the inspiration Pamela Cohen provided by singing so beautifully!"
Pamela Higer-Polani
Local Estate Planning/Probate Attorney
Founder, Boca Walk to End Alzheimer's
Founder, Brain Bowl Events (Nonprofit Organization)
"I have had the honor of watching Pamela Cohen perform many times. I am always mesmerized not only by her magnificent voice but also her joyful and bubbly personality that touches everyone in the audience! It is obvious that Pamela LOVES singing, and it is quite contagious! I thoroughly enjoy watching how the audience responds to Pamela with so much enthusiasm! She engages with the audience and helps each one to feel special. I highly recommend Pamela for any event or audience, and I guarantee she will leave you wanting more!"
Jane "Goldie" Winn, MSS
Author, Speaker, Life Coach
"The Sun isn't the only thing shining on South Florida. Pamela Cohen is a STELLAR VOCALIST and ENTERTAINER, and her Show brings Light to so many. Her Show isn't merely a Show; it's a party and everyone is invited. Her voice is angelic and transports me back to my favorite Broadway shows, the jazz club I used to frequent or down memory lane during the sensational 60's and 70's. She also masters tunes of the 40's, and I'm humming them for days. Thank you, Pamela, for the JOY!!!"
Judy Legare
"Pamela's enthusiasm to entertain and her "joie de vivre" transcends through her amazing voice. When Pamela sings, you can hear her joyful spirit from within. Pamela delights in putting smiles on people's faces and has been blessed with the zest and talent to do so!" 
Robert J. Berrin
Berrin Management Group